INTRODUCING A PICTURE PERFECT TOWN
Rome, Georgia, a town you can't help but fall in love with! Nestled just an hour outside of Atlanta and Chattanooga, Rome has managed to maintain that warm, hometown feel that's so hard to find these days.
This charming town is a true gem, situated in the foothills of the Appalachian Mountains at the confluence of three picturesque rivers, the Etowah, Oostanaula, and Coosa. The natural beauty here is nothing short of breathtaking, making it an ideal spot for nature lovers and explorers.
Historically, Rome, Georgia, was centered around transportation and cotton industries. However, today, it's transformed into a thriving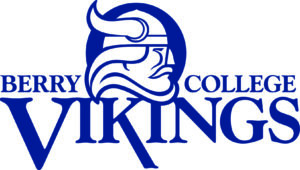 healthcare and education hub. Rome is proud to be the home to Atrium Health Floyd Medical Center Hospital and Advent Health Redmond, renowned healthcare institutions serving the region, and to Berry College, the largest contiguous college campus in the world.
DOWNTOWN ROME GA FUN & EXCITEMENT
Downtown Rome is where the heart of this town's rich history beats strongest. With the slogan "Eat, drink and be merry in Rome!" it's a place where the past comes alive, with shops and restaurants that exude charm. The streets are lined with diverse architectural buildings, some dating back to the Civil War era. As you stroll through this enchanting area, you can't help but be captivated by the unique character that each building adds to the tapestry of the town.
Rome's culinary scene is as diverse as it is delicious, and it's no secret that the town boasts some of the best local restaurants you'll ever come across. Among these culinary gems, Blossom Hill BBQ and Burgers and John Henry's Grill stand out for their mouthwatering dishes, friendly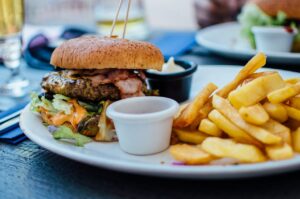 staff, and welcoming, family-friendly atmosphere. These eateries put a delightful twist on traditional favorites, creating a dining experience that's both memorable and comforting. And for those with a sweet tooth, The Creamery is the ultimate destination. This unique hangout spot offers a delightful selection of retro candies and homemade sodas that transport you to simpler times. Whether you're in the mood for savory or sweet, Rome's local dining options have something for everyone, making it a food lover's paradise.
This year, Rome's population is thriving at 37,810 and is steadily growing at a rate of 0.08% annually. As more people discover the magic of this town, it's no surprise that they want to call it home. Rome, Georgia, is a place where the past meets the present, history dances with modernity, and where the warmth of the people mirrors the beauty of its surroundings. It's a town that welcomes you with open arms, and once you experience its unique charm, you'll understand why so many hearts have found their home in Rome.
ABUNDANT LIVING COUNSELING YOUR MENTAL HEALTH
As breathtakingly beautiful as Rome, the importance of quality mental health care cannot be overstated. While the natural surroundings and historical charm of Rome can uplift the spirit, there are times when life's challenges can weigh heavily on our minds. That's where Abundant Living Counseling, located at 14 B, Professional Ct, in Rome, shines as the professional right choice for mental health services.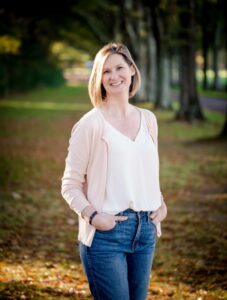 Mandi Penney, the Founder and Director of Abundant Living Counseling, has a vision for Rome and its surrounding communities. She believes in helping all individuals let go of life's heavy expectations and experience the freedom and joy found in being their authentic selves. In a world filled with daily pressures, responsibilities, and the many roles women and men face, it's reassuring to know that a dedicated team at Abundant Living Counseling is ready to offer support.
The Abundant Living Counseling team recognizes that life's challenges can take a toll on our emotional and spiritual well-being. They are committed to helping the people of Rome work through these struggles so that they can live the life they desire. It's not just about addressing mental health; it's about empowering individuals to embrace their true selves, find inner peace, and enjoy the beauty of life in Rome to the fullest.
PROFESSION COUNSELING SERVICES
Abundant Living Counseling Practice is a haven for mental health care, offering a wide range of services that cater to the diverse needs of its community. The team of therapists and counselors understands that everyone's mental health journey is unique, and they are deeply committed to the well-being of their clients.
For those who have experienced trauma, Abundant Living offers Trauma Counseling. This specialized service is designed to help individuals work through the emotional scars left by traumatic events and find healing and resilience.
EMDR therapy (Eye Movement Desensitization and Reprocessing) is another vital service provided. EMDR is a cutting-edge approach that helps clients process distressing memories and allows them to reframe their perception of past events, leading to relief and personal growth.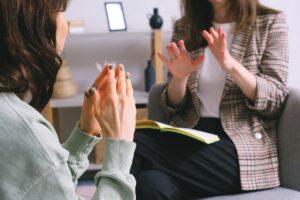 Anxiety and depression counseling is a cornerstone of Abundant Living's services. Compassionate therapists work with clients to address and manage these common yet often challenging mental health concerns, allowing individuals to regain control and find peace.
Grief and loss counseling is offered to help those navigating the complex emotions accompanying the loss of a loved one or significant life changes. They provide a safe and supportive space for individuals to grieve, heal, and find a way forward.
Couples therapy is available to strengthen relationships, resolve conflicts, and improve communication. Abundant Living recognizes the importance of healthy connections and offers guidance to help couples build and maintain strong, loving partnerships.
The team's commitment goes beyond their services. They understand that mental health awareness is crucial for the community's well-being. They seek to educate the public about the importance of mental health and the resources available for support. They hope to create a more empathetic and supportive community for those in need by raising awareness and reducing stigma.
Rome, Georgia, unquestionably weaves a narrative of historical depth, natural splendor, and contemporary vitality. To those who stop in to visit Rome, Georgia, embrace the sights, indulge in the delicious food, and let the charm of this town capture your heart. And suppose Rome is where you've chosen to call home. In that case, Abundant Living Counseling is a vital and reliable partner on your path to mental well-being. Give them a call at (706) 237-7577 or schedule an appointment HERE today!
ABUNDANT LIVING SCHEDULE
Sunday Closed
Monday 8:00 AM – 6:00 PM
Tuesday 9:00 AM – 6:00 PM
Wednesday 9:00 AM – 6:00 PM
Thursday 9:00 AM – 6:00 PM
Friday 8:00 AM – 6:00 PM
Saturday 8:00 AM – 5:00 PM
ADDITIONAL RESOURCES
ABOUT THE AUTHOR

Shaun Wenner is not only a passionate advocate for mental health but also a close friend of Mandi Penney, the founder of Abundant Living Counseling. Shaun, along with his wife Colleen Wenner, owns New Heights Counseling, where they share a mutual commitment to making a positive impact on their respective communities. Their shared dedication to mental health and well-being is evident in their work, as they strive to provide valuable support and resources to those in need. Together, they exemplify the power of friendship and collaboration in enhancing the lives of individuals within their communities.